Things to do
Here is a list of things to do. Check them all out, take a look around and you will fit right in. Click to see details
Agriculture
Wild Hearts Nursery
Discover what really grows best in the west. Hardy trees, shrubs, and perennials. Gorgeous annuals and hanging baskets. Organic herbs, vegetable starts, and garden amendments.

Address: 809 Twisp-Winthrop Eastside Road, P.O. Box 912, Winthrop, WA 98862 Phone: (509) 341-4819 Hours: Open April through October. Website: WildHeartsNursery.com
Art Galleries
Confluence Gallery & Art Center
Here, where rivers meet, the Confluence Gallery presents local and regional artists in all media. Bringing artists, students, and viewers together to enrich the lives of all.

Address: 104 Glover Street, P.O. Box 716, Twisp, WA 98856 Phone: (509) 997-2787 Hours: Wednesday - Sunday 10AM - 5PM Email: Website: www.confluencegallery.com
Fishing
Fishin' Magician Dave Graybill
Everything you need to know about fishing in the Northwest United States. Dave Graybill has 40 years of experience. You can read his column on numerous newspapers and on radio stations.

Address: P.O. Box 78 Wilson Creek, WA 98860 Email: Website: FishingMagician.com
Featured
You may have fished in some great locations, but you haven't really lived until you have fished in a pristine private highland lake like Walker Lake at the Diamond Belle Ranch.
Read more
Address: 260 Diamond Belle Road Phone: (509) 486-1270 Hours: Sunrise to Sunset Email: Website: DiamondBelleRanch.com
Horseback Riding
Bear Creek Equestrian Center
Horse boarding and training facility. Horseback riding lessons, English or Western, covered and uncovered areas, six-stall barn, and bridle trail.

Address: 93 Lower Bear Creek Road, P.O. Box 312, Winthrop, WA 98862 Phone: (206) 890-7855 Email: Website: www.bearcreekequestrian.com
River Rafting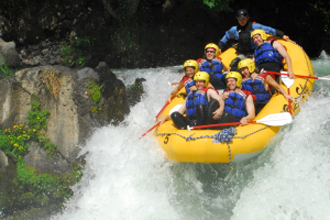 Featured
Blue Sky Outfitters
Raft the best rivers around with the most experienced guides. Clean and state-of-the-art gear and great food too. Safety is always first.

Address: 3400 Harbor Ave SW #105, Seattle, WA 98126
Skiing Cross Country
Methow Valley Sports Trails Association
Hike the second-largest Nordic Ski trail system in the U.S. Ski from Mazama to Twisp. It has pet-friendly trails too. In the summer, walk for miles through and around the valley.

Address: PO Box 147 Winthrop, WA 98862 Phone: 509-996-3287 Email: Website: www.methowtrails.org